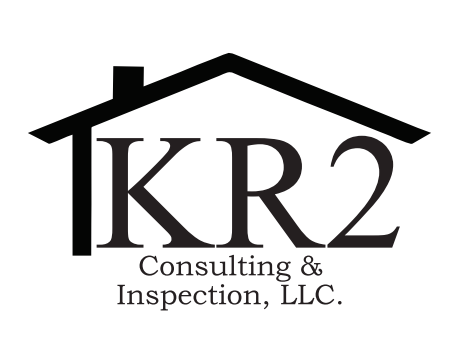 Serving the Southwest Washington area
Serving the Southwest Washington area
The Most Comprehensive Home & Well Inspection Company

KR2 Consulting and Inspection, LLC

Your home is one of your biggest investments. Whether you're buying or selling, a high-quality home inspection provides the valuable information you need to make sound decisions and avoid costly mistakes.

We offer inspections Monday – Saturday (8:00 AM - 5:30 PM) If these times don't work, call us and we will try to accomodate your schedule.

Preferred times fill up quickly.  Schedule Today!

Come and inspect the property with us.

Learn about any issues or problems firsthand.

 

Are you thinking of buying or selling a home? It pays to be informed!

That's where we come in. Our home and well inspection services are exceptionally thorough and informative. That's because we take our time with every home inspection and use specialized tools for optimum results. Our Vancouver home inspectors have a strong construction background, some with 20+ years in the construction industry. We believe that having construction experience prior to becoming a home inspector matters, and we're happy to explain why this is to our customers. 

We invite our clients to accompany us and ask questions. It's like getting a course in homeownership! And finally, we provide a detailed and easy-to-understand inspection report complete with tips and recommendations. After you read the report, we encourage you to ask questions. Whether it takes 3 minutes or 3 hours to answer your questions, our #1 job is to help you understand what you're buying.

When it comes to your home, having the right information at your fingertips can mean a world of difference. Let us help you make informed decisions about one of the most significant investments you'll ever make.

Want A More Comprehensive Home Inspection?

Then select KR2 Consulting and Inspection, LLC, your trusted Vancouver, WA Home and Well Inspector  because we include the most important aspects of a thorough home inspection. For the home buyer, having a good understanding of the condition of a property is crucial to making informed decisions during a real estate transaction. Schedule your Home and Well Inspection Today!

Services and Service Areas

KR2 Consulting and Inspection, LLC provides Complete Home Inspections, Reinspections, 11-Month Warranty Inspections, Pre-Offer Consultations, Water Testing, Well Flow Tests, Consulting (Land Use Issues and County Code Issues).

We service the entire SW Washington area. To name a few places we cover- Vancouver, Yacolt, Amboy, Ridgefield, Battle Ground, Washougal, Camas, Longview, Kelso, Kalama, Centralia, Chehalis, Winlock, Toledo, Goldendale, Carson. We will never say no for an area with longer travel time, we will just add an travel fee to our prices. 

When you or someone you know needs the services of a quality home and well inspection company in Vancouver or the Southwest Washington area, we would truly appreciate it if you think of us.